4. An actually stylish pair of Privé Revaux blue light-blocking glasses to alleviate some of the stress from your partner's eyes after a long day of staring at screens. Useful > romantic all day.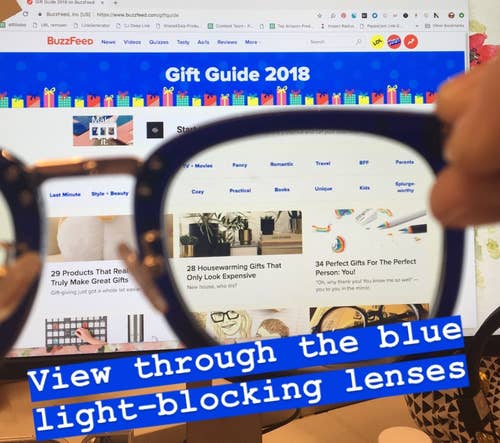 Promising review: "Everyone knows from previous reviews that these glasses are unique and high fashion. I wanted to add that they do indeed block blue light. I am a graduate student and look at computer screens, iPad screens, and powerpoint presentations all day. Personally I feel that my eyes feel less dry and less tired at the end of the day. I tested them once while driving and they did make the light feel less intense, even though they are not tinted. I used a blue light filtering testing kit that came with a different pair of glasses, and they passed. The glasses are on the heavy side but they're comfortable and have a solid, un-cheap feel." —Ss Max 
Read our full review of Privé Revaux blue light-blocking glasses (#1)!
Get it from Amazon for $29.95 (available in three different frames).